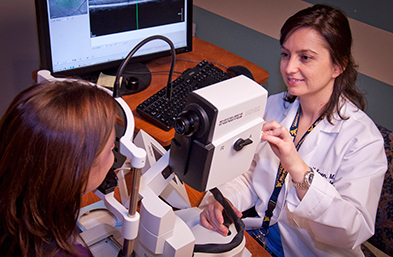 The WVAEPS is the voice of ophthalmology in West Virginia. By promoting our doctors' professional interests, we ultimately protect the health of their patients' eyes. The Academy serves its approximately 84 members through CME credit opportunities, legislative advocacy, and community education.
We build community through annual statewide and regional meetings, and offer our doctors networking resources through the member section of our website.
WVAEPS was established in 1947. Originally set up as a state society for Otolaryngology and Ophthalmology, it was incorporated in 1971 as a non-profit organization. It became a state society solely for ophthalmologists in 1994, and changed the name to The Academy of Ophthalmology, Inc.
In 2010, the name was updated to the West Virginia Academy of Eye Physicians and Surgeons to clarify who its members are and to prevent confusion with the Academy of Optometry. With an administrative office located in Morgantown, the WVAEPS utilizes staff, office space and communication resources from the West Virginia University Eye Institute.
We are a part of the American Academy of Ophthalmology, the largest national association of Eye M.D.s.
Our Mission
The West Virginia Academy of Eye Physicians & Surgeons is a statewide, non-profit organization comprised of medical doctors whose mission is to advocate the best quality eye care through education, legislative efforts and community to heightening public awareness that eye disease and blindness can be reduced through prevention, and early detection and treatment.