Details
From the WVGazette

Read the featured article about Crystalens Implant Surgery by Larry Minardi, MD in September 17, 2012 Charleston Gazette.
Details

Ruth Williams, MD, President of the American Academy of Ophthalmology, poses with some of the members of the WVAEPS board including Joe LoCascio, MD, Past President and Chair of the Payer Relations Committee, Charity Hix, MD, President, Ruth Williams, MD, President of AAO, Chicago Illinois, Edgar Gamponia, MD, Immediate Past President, Nancy S. Tonkin, Executive Director, and Steve Powell, Past President and Legislative Chairman.
Details
Delays in surgery articles - details what is happening in England in that country's efforts to save money. Could this occur in the United States as well?
Details
Maximizing Postgraduate Surgical Education in the Future is from the Bulletin of the American College of Surgeons February 2012 magazine (Volume 97, Number 1).  The article describes the transformation from an apprenticeship model to more formalized curriculum-driven experience where competence, not time, defines the duration of training.  Deliberate practice, reflection, and portfolios are established components of adult learning that will help develop these skills in postgraduate educational experience.
Details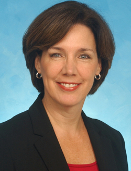 Judie F. Charlton, MD has been appointed chief medical officer (CMO) of WVU Healthcare and vice dean of clinical affairs for WVU School of Medicine, effective immediatley.  Dr. Charlton has been serving as interim CEO since shortly the creation of WVU Healthcare in 2010.  The appointment was made jointly by Dean Arthur Ross, MD, MBA of the school and Bruce McClymonds, president and CEO of WVU Hospitals.
Congratulations to One of Our Own:  Judie Charlton, MD., named Chief Medical Officer at WVU Healthcare in Morgantown, WV